Semi Permanent Cosmetic Tattoo 30% off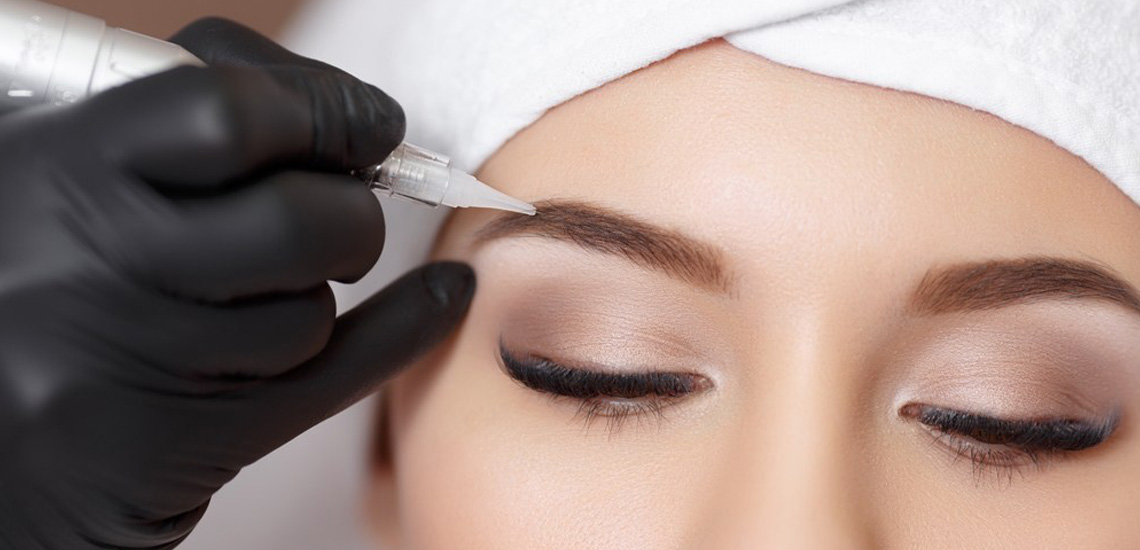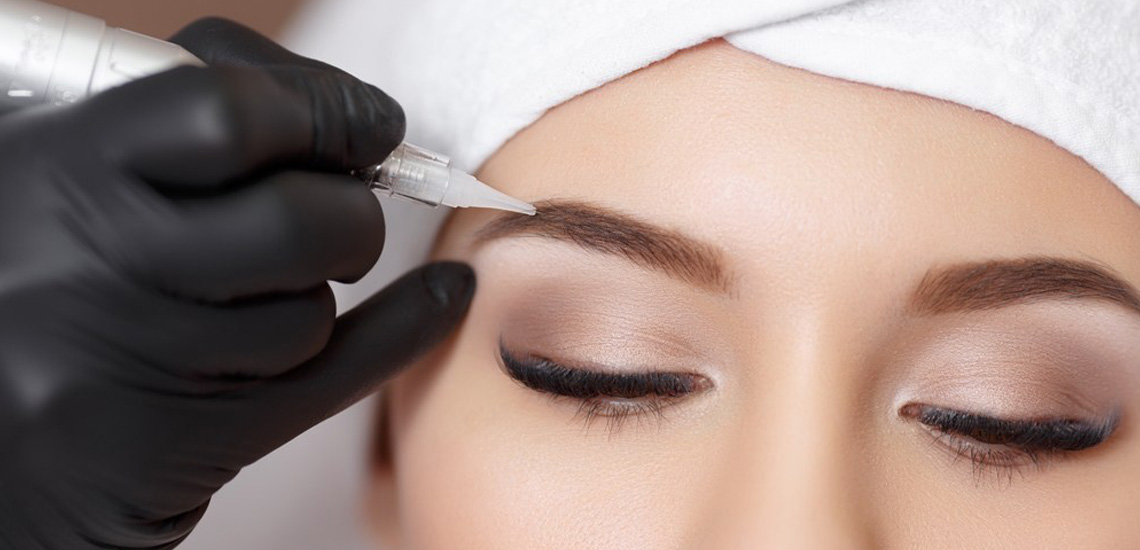 sale
Semi Permanent Cosmetic Tattoo 30% off
SEMI PERMANENT MAKEUP THAT SUITS YOUR IMAGE
You may have also heard 'semi permanent makeup' called 'cosmetic tattooing' or referred to as SPMU; it is a cosmetic technique similar to tattooing where semi permanent pigment is put into the dermal layer of the skin to create the look of makeup, simulating the effects you would get from an eyebrow pencil, eyeliner or lipstick.
SEMI PERMANENT EYEBROWS, OUR MOST POPULAR TREATMENT
In recent years eyebrows have become the hottest beauty trend in the world.
With so many options to get your brows done it can be hard to find the perfect treatment. Microblading, tinting, HD brows and new brow liner products have all hit the high street making perfect brows accessible and desirable to everyone.
Eyebrows are one of the most important parts of your facial beauty regime and good or bad brows can transform the look you have.
Not only does applying a brow line frame the face it also draws attention to your eyes and consequently restore confidence in your appearance.
OVER GROOMED OR UNDER PLUCKED?
We have a range of clients who can't help but over tweeze the brow line; this can cause thinning brows and aging of the face and eyes.
For ladies unsure of where to pluck, our semi permanent brows give you the confidence to define your brow and keep to this area and help maintain a well-balanced appearance.
HAIR LOSS?
For other ladies dealing with hair loss can be one of the most distressing parts of an illness. Our treatment is particularly suitable for you and will define your brows using special techniques to build up and create the natural look that you desire.
SEMI PERMANENT LIP LINER. FULL VOLUME, COLOUR AND DEFINITION
This treatment is all about defining those perfect lips. Semi permanent tattoos on the lip area not only create the appearance of volume but draw attention to the natural shape of your lip line. Or you can even extend the lip line a little to add colour too thin lips or to disguise a small scar.
If you ever look at your pout in the mirror and it appears dull and lifeless then this semi permanent procedure is perfect for you.
YOUR COLOUR YOUR CHOICE. WAKE UP YOUR TIRED FACE
If you decide to go for this treatment there are some key things to consider. The colour will be quite noticeable in the first week as the treatment settles down, and you should expect the final result to be 50 to 60 percent less. You will be able to have a free top-up after 4 to 6 weeks to perfect the effects.
You do not need to go for a bright lipstick style colour, there are lots of colour options to suit your style and we can look at these during our free consultation or even on the day of the treatment. To refresh your colour you may wish to come in and have a top-up after a year or so.
You will definitely fall in love with waking up to a face that looks bright and alive and be surprised every evening when your tired face still smiles with lip colour and definition.
WHY WEAR EYELINER?
When developing your own beauty regime it's important to make sure each feature is nicely defined. Here at Star Medispa it's important to us that you give those eyes the attention they deserve; after all they are one of your most important features and what many people notice first about you.
At Star Medispa we believe that eyeliner will draw all the attention to the colour of your Iris. Not only this but placing eyeliner on both the bottom and top of your eyes can create definition and make the lashes appear longer. Semi permanent eyeliner not only lasts for up to three years but gives you the definition needed to enhance your eyes.
Your eyes deserve to shine so why not give them the glory they deserve with semi permanent eyeliner!
WHAT DOES IT LOOK LIKE?
Eye liner can be drawn above the upper lashes or below the lower lashes or both. We work with you to talk through and then create the perfect look. If you are after small lines to draw out your eyes or thick lines to go with your lashes we can help you get the look to last.
Expired makeup can harbour bacteria. When it comes to your eyes, this bacteria build-up can cause infections within the eye. Your eyes are so important and it is vital that you treat them well. If you are using old and out of date liquid or pencil eyeliner you are increasing the chances of getting a nasty eye infection. Semi-permanent eyeliner lasts for up to three years and removes this risk.