CRYO Treatment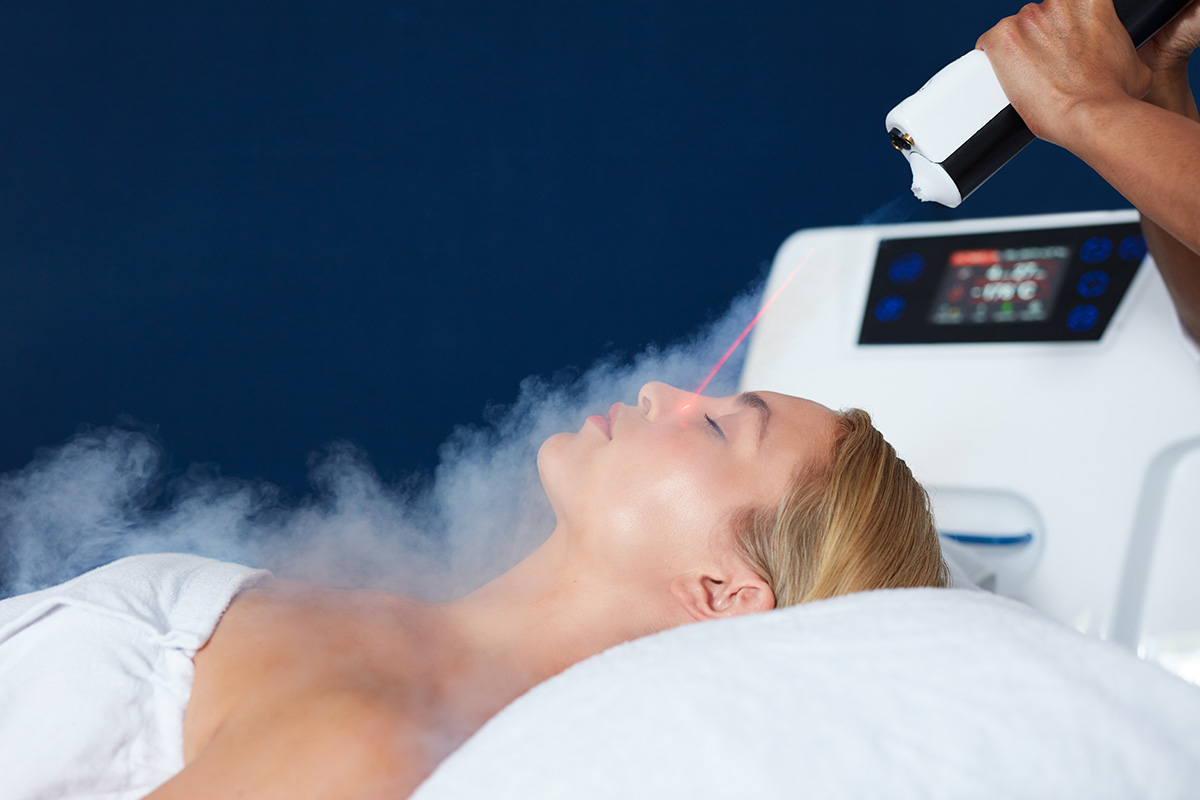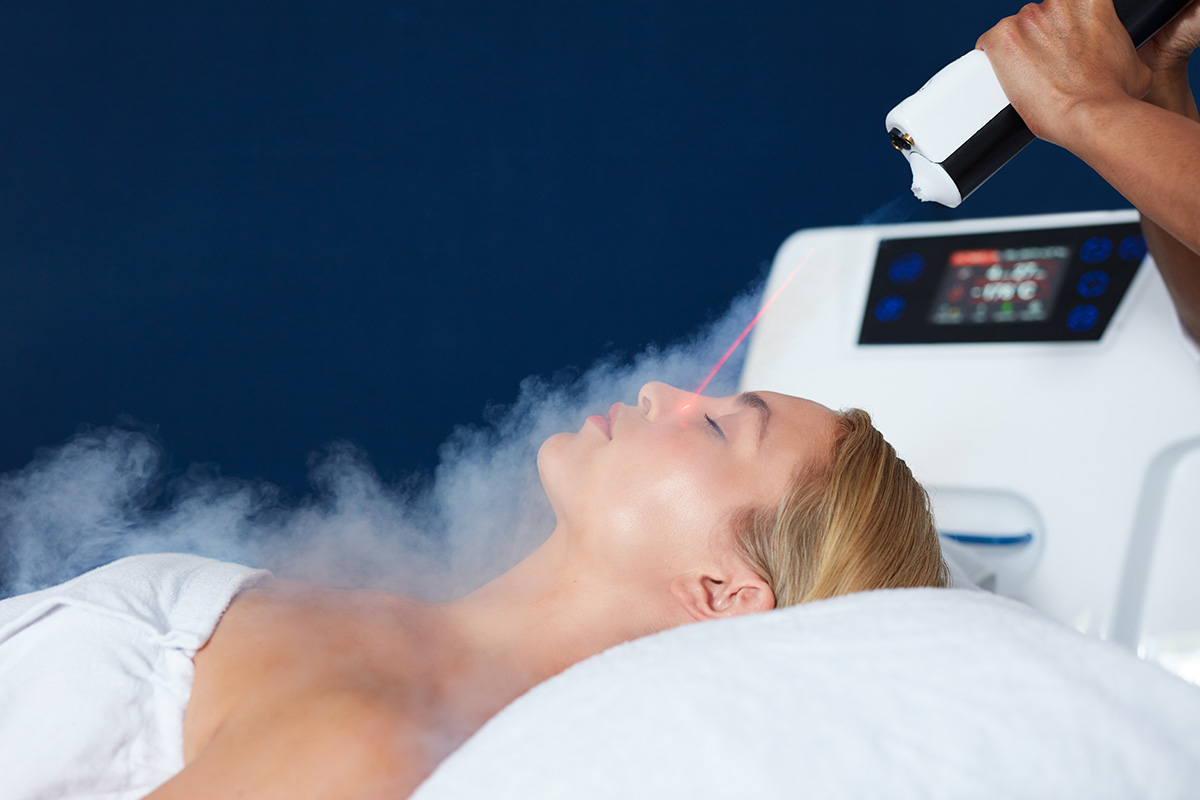 Cryotherapy is an innovative treatment where the body is briefly exposed to very cold temperatures of -140 degrees celcius in order to stimulate fitness, weight loss, healing and beauty benefits. When directed over the face and neck, the stream of cryogenically cooled air will leave you feeling revitalized. Over time the benefits will penetrate even deeper for longer-lasting effect.

Reduces fine lines & wrinkles
Reduces swelling & redness post injections

Improves skin elasticity

Stimulates collagen production

Balances skin tone & reduces blemishes

Boosts production of Hyaluronic acid

Anti-Aging

Increases Skin radiance
HOW DOES IT WORK?
The Cryo Facial treatment is non-invasive and pain free and works through means of Cryotherapy or "freeze therapy". The skin is rapidly cooled, using a beam of vaporized liquid nitrogen, to well below freezing in a matter of minutes using a revolutionary 'cryo-probe'.
This leads to a tightening of the microcirculation blood stream, known as vasoconstriction, and then dilation of blood vessels and capillaries which helps to flush toxins and impurities away from the skin. The process works to contract the skin and accelerate microcirculation which supports better oxygenation of dermal cells, encourages collagen production and helps to detox and rejuvenate the skin.
The treatment only takes 10 minutes and the results are immediate and there is generally no post treatment downtime or after effects. We generally combine the cryo facial with a deep cleansing. The Cryo Facial can be conducted as a one-off treatment but the best results will come with repeat applications. What's more it can be taken as a stand alone or with other treatments, such as Mesotherapy.
Please fill in and bring the attached form along with you to your treatment session with us*